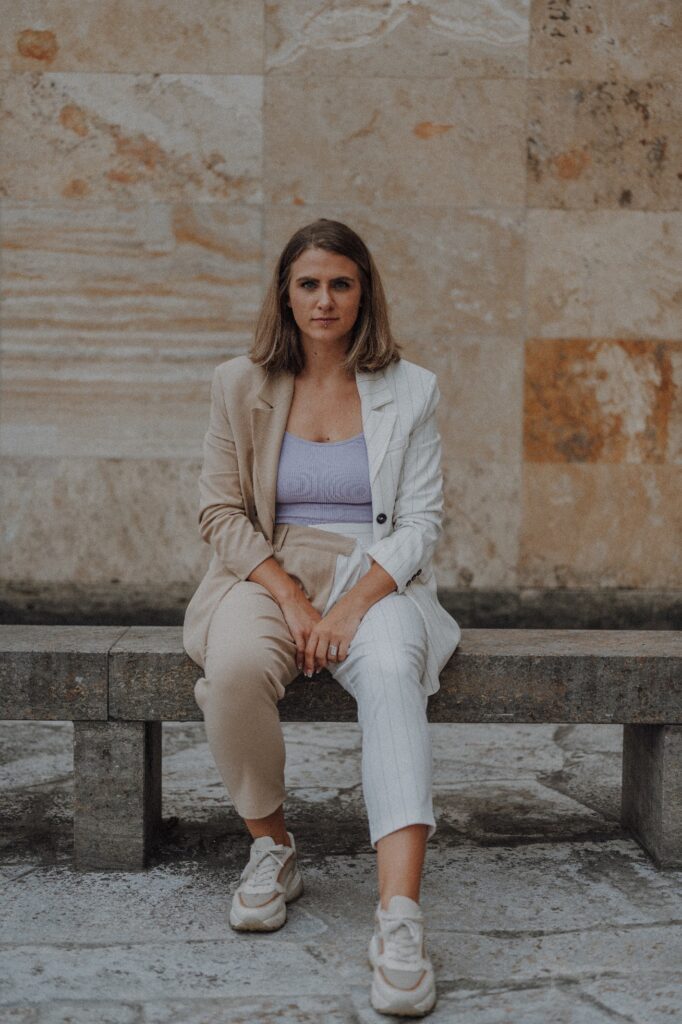 Hey, this is VIBE.
I boost exciting start-up projects, transform SME brands and consult large companies around strategy & branding.
Brand Strategy, Media Management, Communications. Your vibe as a brand. Let's create your strategic brand and get a guide for your creative team. Contact me now and let's meet for a coffee.
x MSc International Business Management
x Joint Master – Marketing & Kommunikation
x BA Linguistik – Psycho-/Neurolinguistik
x Abitur, Berufliches Gymnasium – Technik & Medien
---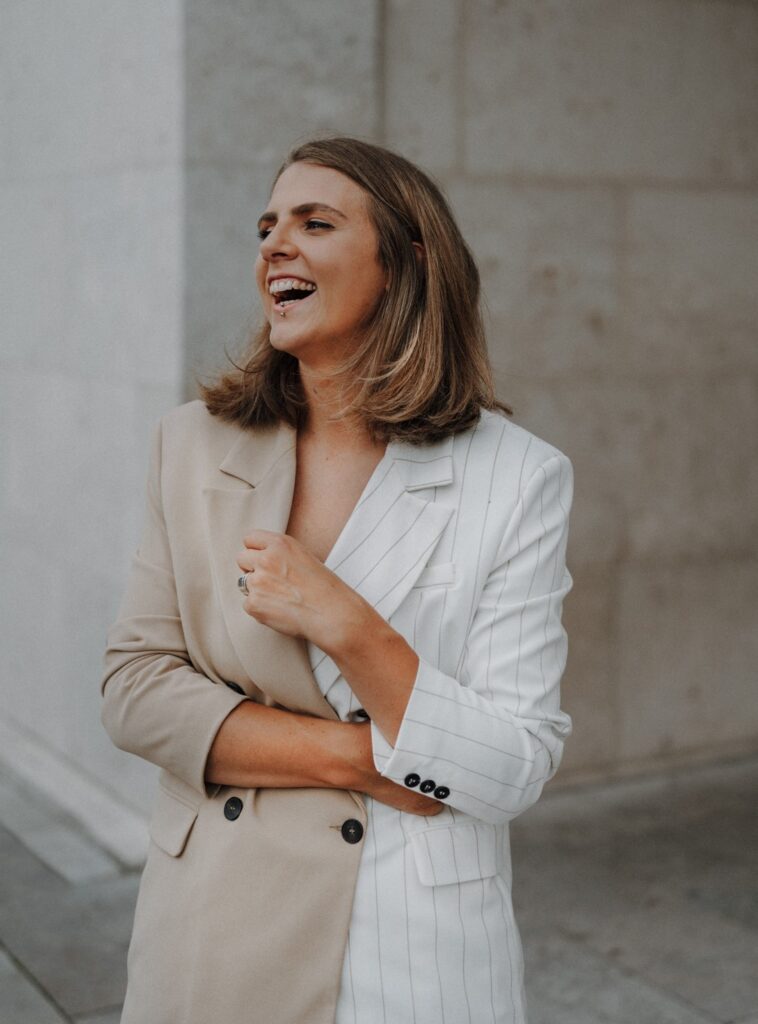 One-Woman-Agency
Strategy ǀ Branding ǀ Communication ǀ Marketing ǀ Public Relations ǀ Social Media
Adobe, MS Office, Microsoft Teams, LinkedIn, Xing, Facebook, Instagram, Google My Business, WordPress, Eventbrite, Etsy, Gambio, Trello, etc.
seit Mitte 2016
Start-ups, KMUs, Non-Profits, nationale und internationale Kunden im Beauty, Pharma, Banking, IT & more
---
w/Great Network
Pitch Präsentationen | MS Office Formatvorlagen | MS Office Schulungen | Video Production | Fotografien | Influencer | Locations | Artists
Damit Visionen Realität werden, braucht es mehr als a Single Person. Sondern passend zum Bedarf die richtigen Personen #zusammenstärker. Meistens gebraucht aus meinem Netzwerk sind Grafiker/Grafik Designer, Foto & Video Producer sowie SEO-Kenner.
Zusammen mit visual solutions gibt es die 360° Lösung, schau gerne rein & lerne uns als Team kennen.